The foundry industry is based on complex processes where every step counts. Our clients, aware of the importance of innovation in improving productivity, quality and profitability, are always on the lookout for innovative solutions. With this in mind, we recently worked with one of our long-standing client to improve its production process with the installation of a high-performance runner breaker.
Our solution: a tailor-made runner breaker for optimum results.
One of the most common challenges in foundry operations is the management of casting jets, which often require size adjustment. After a careful analysis of our client's needs and installation, our team of experts designed a custom runner breaker to precisely meet the foundry's requirements, taking into account the size of the parts to be ground, the required throughput and the quality of the final production.
A simple process for impeccable results.
The operation of our runner breaker is simple and efficient: castings are transported by a conveyor belt from a vibrating screen to the runner breaker. Inside, the runner breaker performs a precise, controlled size reduction.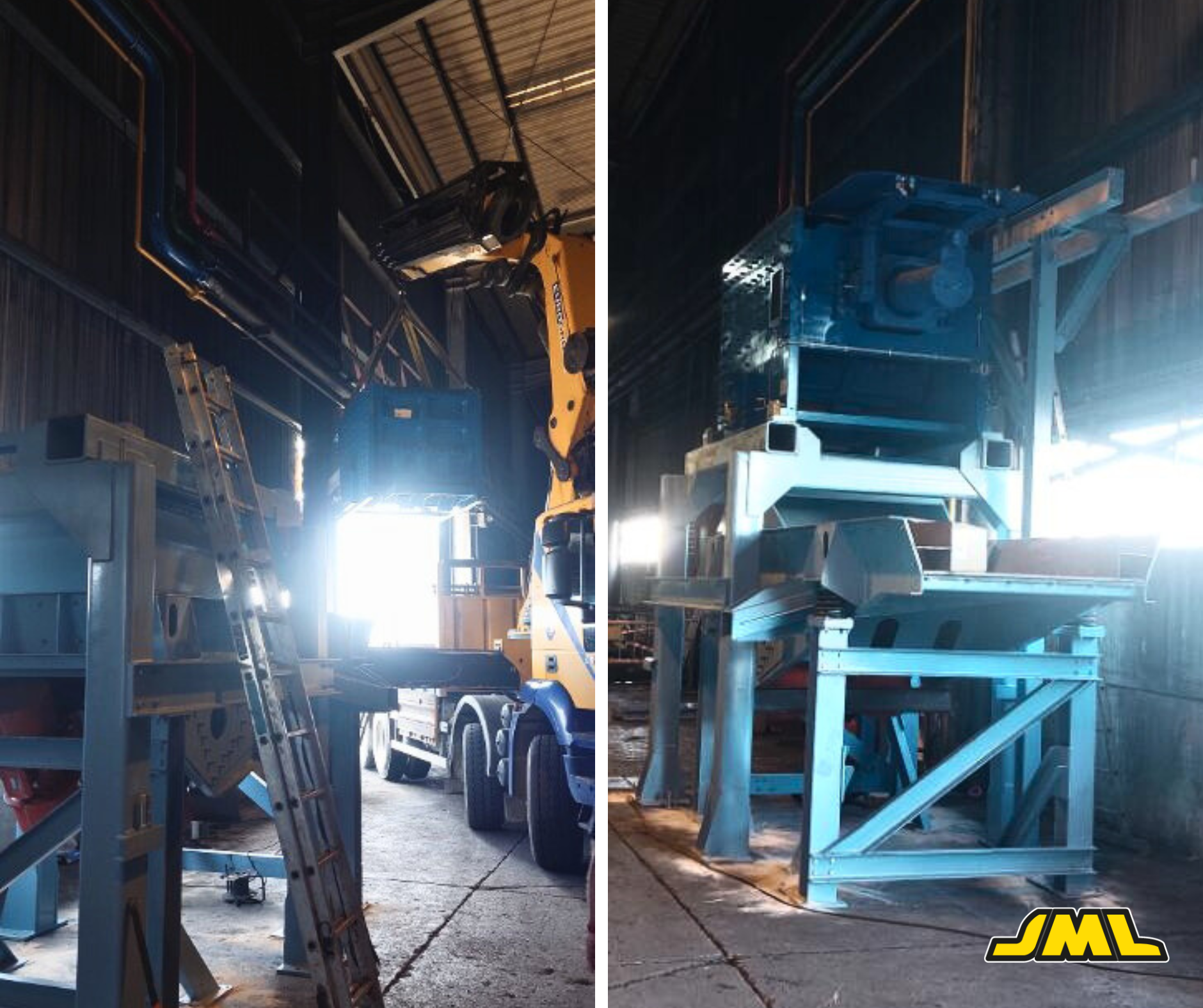 The advantages of our foundry runner breaker:
Benefit#1: Precise, efficient size reduction
Our runner breaker offers precise size reduction, a crucial element in ensuring that castings are ready for the next phase of the process, without wasting material. This improvement has a positive impact on the quality of finished products, while generating significant savings in time and costs.
Benefit #2: Optimum residue management
Below the crusher, a second vibrating screen collects the crushed jets, separating fine sand from other materials thanks to a perforated grid. This function acts like a screen, ensuring that only the necessary elements progress to the skips, reducing waste while optimizing material utilization.
Benefit #3: Quick and easy skip changeover
Another innovative aspect of our solution is the ease with which the skips can be changed. Mounted on a turntable, skips can be changed quickly and efficiently using a cart, eliminating any loss of time.
Benefit #4: Increased profitability
At our client's site, the installation of our foundry runner breaker has led to tangible improvements. Production has become smoother, waste has been reduced and the quality of finished products has risen. These results have had a positive impact on the company's profitability, strengthening its market position.
The installation of a runner breaker at our client's site is an example of our commitment to working with them to overcome industrial challenges.
At JML, we are determined to continue innovating and providing tailor-made solutions to meet the needs of the ever-changing foundry industry.
If you would like to find out more about our equipment and services, please do not hesitate to contact us.